"Our Company Product Information Trade Shows / Media Customer Service"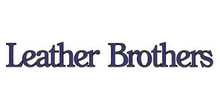 Dog-Mania & Cats is proud to carry Leather Bros in Dade City, Florida. Many of our lines are proudly AMERICAN MADE in the heart of the U.S. by skilled craftsmen. Some of these lines include: Advantage Wetland, Big Dog Collars, Bully, Camoflauge, Guardian, Latigo, Majestic, Tapered Majestic, Perma, Reflecto, Signature, Stamping Machines, Sunglo, USA Print Collars, Zeta and Many More!
Cat Product
Collars
Grooming
Catnip
Harnesses
Lead/Tie-Out
Muzzles
Scratch Pads
Dog Product
Jumbo Russet Collars & Lead
Chain
Collars and Paw Riders
Decorative
Kwik Klip
Luxe
Nylon
Signature Leather
Come visit our store in Dade City, FL specializing in quality food, treats, boutique items, gifts and supplies for cats, dogs and their people.